November Digest: The Main Weightlifting Event and New Records
November turned out to be rich in world records in power sports. We are also getting ready for the 2022 IWF World Weightlifting Championships – we prepare a viewing schedule and be ready to buy access to the broadcast.
2022 IWF World Weightlifting Championships: How to Watch Online
The Weightlifting World Championship is about to start in Bogotá, Colombia. This event will be a culmination of all international competitions for this year and marks the end to some very intense training sessions with weights overhead!
The event will be exclusively broadcasted live through the Weightlifting House website, which has been given exclusive rights. It will be conducted on the IP of the following countries:
USA
Canada
UK
Ireland
Netherlands
Belgium
Denmark
Norway
Sweden
Finland
Australia
New Zealand
The entry fee is $15.99 and will go up as the competition gets closer.
Women's A-Group

Men's A-Group

Weight category

Date

Time*

Weight category

Date

Time*

45A

5.12

7:00 p.m.

55A

6.12

7:00 p.m.

49A

6.12

4:30 p.m.

61A

7.12

4:30 p.m.

55A

7.12

7:00 p.m.

67A

9.12

4:30 p.m.

59A

8.12

7:00 p.m.

73A

9.12

7:00 p.m.

64A

10.12

7:00 p.m.

81A

11.12

4:30 p.m.

71A

12.12

7:00 p.m.

89A

11.12

7:00 p.m.

76A

13.12

4:30 p.m.

96A

12.12

4:30 p.m.

81A

14.12

4:30 p.m.

102A

13.12

7:00 p.m.

87A

14.12

7:00 p.m.

109A

15.12

7:00 p.m.

+87A

15.12

4:30 p.m.

+109A:

16.12

4:30 p.m.
*Times are listed in Eastern Standard Time (EST)
Bold categories – recognized at the upcoming Olympic Games in Paris.
The championship will be held in new weight categories. Tough competition is expected in the women's 71 kg, where some athletes from the 64 and 76 kg categories have moved to test their strength before the Olympics. The situation is similar in the men's 89 kg category, where athletes from the 81 and 96 kg categories will compete.
Crazy Story Of Trying To Set A World Record
On November 11, a video appeared on social networks of how the Bulgarian athlete Karlos Nasar (89 kg) performed a 220 kg snatch (485 pounds). Two weeks later, he improved his lift to 225 kg (496 pounds). This is an unofficial record in the category, which is now held by Antonino Pizzolato. In May at the 2022 European Weightlifting Championships, the Italian athlete snatched 217 kg (478.4 pounds).
With his unofficial record, 18-year-old Karlos Nasar is making a serious bid for the upcoming World Championship. Moreover, you won't have to compete with the current record holder – in mid-November, Antonino Pizzolato announced that he was withdrawing from the competition due to an injury.
True, Nasar's participation in the competition also remained in doubt for a long time – he was threatened with a trial and three months in prison for drug use, driving under the influence of drugs and resisting the police.
The court was nevertheless appointed after the World Cup. The punishment may be limited to a large fine, as Nasar pleaded guilty. But the preparation and participation in the championship are not in the most favorable atmosphere for him.
How Ukrainians Dominate Powerlifting – Despite All the Obstacles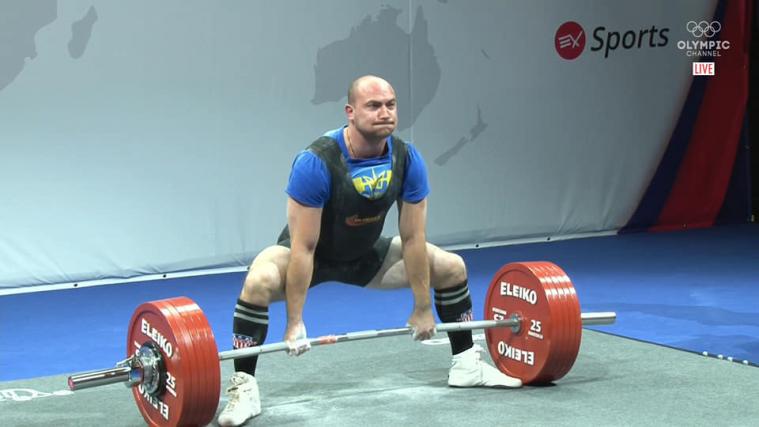 November 19 in Viborg (Denmark) ended the world championship in powerlifting, the undisputed leader of which was the Ukrainian team.
Men

Women

Country

Total Points

Country

Total Points

Ukraine

60

Ukraine

46

China

42

Norway

46

Ecuador

39

Germany

33
Ukrainians also became absolute world champions in the PF GL Formula. Among men, Kostiantyn Musiienko (93 kg) became the best, who earned a total of 115.5 points. He also became the author of the world record in the bench press – 351.5 kg.
The second place in the list of the best athletes of the tournament among men also belongs to the Ukrainian. Volodymyr Rysiyev (93 kg) got 111.2 points. Another world record was set by Ukrainian Mykola Barannik. He performed a 375.5 kg barbell squat and became the champion in the 83 kg category.
Among women, Larysa Soloviova from Kiev (63 kg) became the absolute champion, who scored 111.9 points in total.
For the first time, the Ukrainian team has achieved such a stunning result in the international arena. Athletes thank the Ukrainian Armed Forces for the opportunity to prepare well for the competition. Most of them moved to the free part of Ukraine from the occupied territories, where now their houses are being shelled by Russian troops.
The Habit of Being a Champion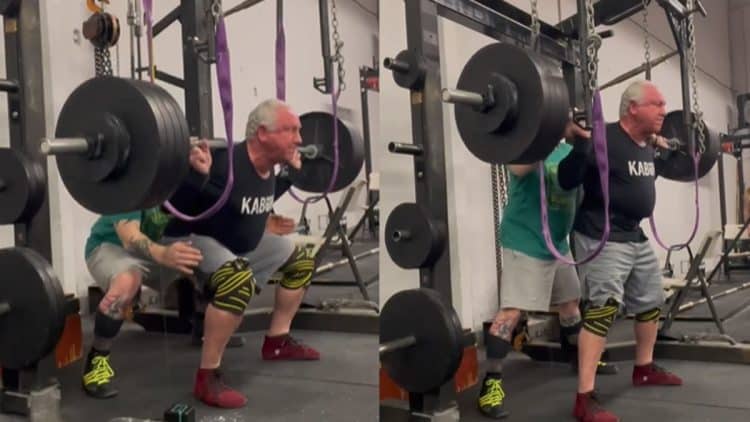 Another news from the world of powerlifting. In November, 73-year-old American Rudy Kadlub set a world record in the squat – 206.4 kg (455 lb) in the U100KG Masters (70-74) IPL section. The previous one also belonged to him. In 2021, he squatted 205 kg (452 ​​lb).
This year's record is unofficial, but Rudy plans to repeat it at the 2022 USPA Oregon State Championships on December 3rd.
Rudy started his professional powerlifting career at the age of 57. Since then, he has taken part in 39 competitions and only six did not reach the first step of the podium. He also holds several other world records:
Deadlift (raw): 235 kilograms (518 lb) 2020
Total (raw w/wraps): 578 kilograms (1,274.2 lb) 2021
So there is no doubt that in December we will see a new official world record in powerlifting.
We continue to follow the events of this year.
Ihor Shymechko is a renowned Ukrainian weightlifter. He has represented his country in several Olympic Games, notably in 2008, 2012, and 2016. His impressive career includes winning the European championship in 2009 and earning a silver medal in 2011 in the +105 kg division. Shymechko also earned a Ph.D. from Lviv State University of Physical Culture.