March digest about sports heroes
Ukrainian athletes win high awards on the world stage, although they are not sure that they will have somewhere to return – they continue to fire their homes in their native country. Such dedication is also heroism that inspires.
Olympians and Paralympians raise the country's prestige
29 awards and second place in the medal standings at the 2022 Paralympics – 11 gold, 10 silver, and 8 bronze. This is a new record for the number of Paralympic medals for the Ukrainian team. The athletes won the previous 25 medals in 2006 and 2014 – also in a tough period for our country.
By the way, there were more Ukrainian awards than athletes. Ukraine in Beijing was represented by 20 Paralympic athletes who competed in only two disciplines: para biathlon and cross-country skiing.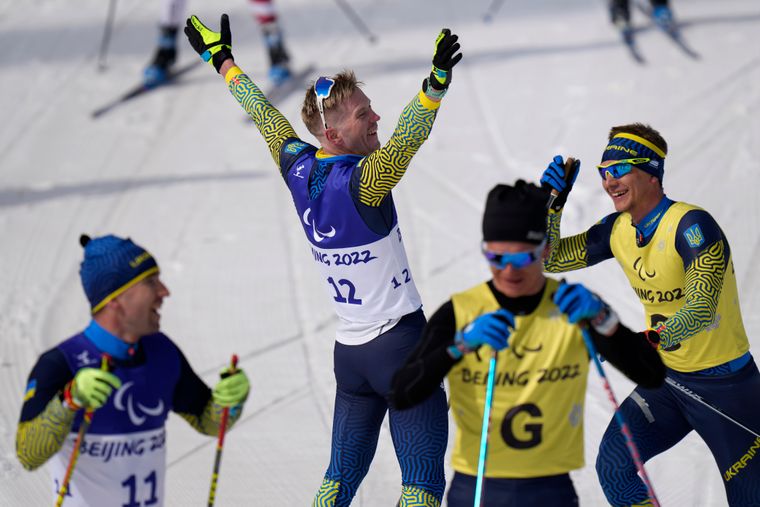 https://hromadske.ua/
The final gold for the national team was won by the men's team in the open relay (cross-country skiing) on ​​the last day of the competition. At a crucial moment, Ukrainian men will not let you down, and this pleases.
Yaroslava Maguchikh, the Olympic medalist in Tokyo, became the 2022 World Indoor Athletics Champion. She not only won gold but also showed the best result of the season in the world – she cleared 2.02 m. This height was not given to her at the Olympics, where she won a bronze medal. Well, purposefulness Ukrainian women do not hold.
Ukrainian fighters use skills for their intended purpose
Vasily Lomachenko and Yaroslav Amosov joined the ranks of territorial defense. Despite the general ban on leaving Ukraine for men aged 18–60, they have the right to leave and prepare for the defending champion's title. But they decided not to use this privilege and stay to defend our country from the Russian invaders.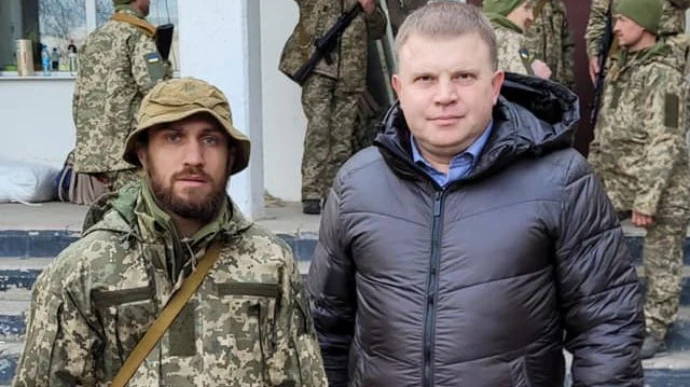 https://www.pravda.com.ua/
Professional boxer Vasiliy Lomachenko turned down a championship fight with an Australian boxer to defend his country, which was scheduled for June 5 in Melbourne (Australia). Yaroslav Amosov, Bellator welterweight champion, has withdrawn from his scheduled bout against Michael "Venom" Page set for May 13 inside the OVO Arena Wembley in London.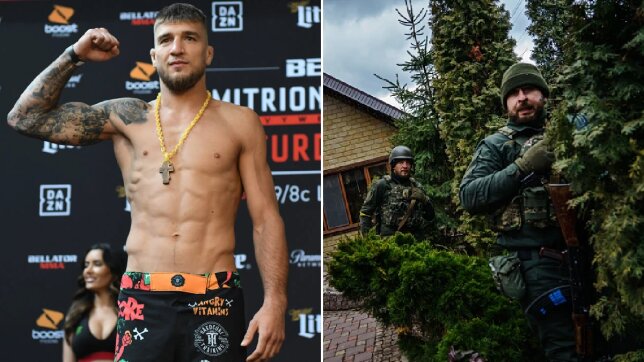 https://metro.co.uk
Now the fighters inspire Ukrainian volunteers with their example and lead a completely different fight – without rules and time limits.
English football players support Ukraine
The English football club "Middlesbrough" has promised to donate to Ukraine as humanitarian aid its part of the proceeds from the sale of tickets for the quarter-finals of the FA Cup. On March 19, Middlesbrough met with Chelsea at the Riverside Stadium with a capacity of 35,000 people. Unfortunately, the team lost with a score of 0:2. But club MP Andy MacDonald promised to see to it that the funds reached Ukraine.
If you missed the match in England, but also want to help Ukraine, we have organized such an opportunity for you. My team has designed a new training program for functional fitness athlets "WL4CF", with one main goal in mind- to help improve the work with the barbell. The program can be used as a stand-alone plan or bolted on top of your current functional fitness training.
All funds from the program's sale will be donated to the Voices of Children's Charity Foundation. Help us make the world a better place by helping children in Ukraine. Each purchase is your minimum contribution to peace on Earth.
Do what you can, with what you have, where you are.
Ihor Shymechko is a renowned Ukrainian weightlifter. He has represented his country in several Olympic Games, notably in 2008, 2012, and 2016. His impressive career includes winning the European championship in 2009 and earning a silver medal in 2011 in the +105 kg division. Shymechko also earned a Ph.D. from Lviv State University of Physical Culture.